Course Layout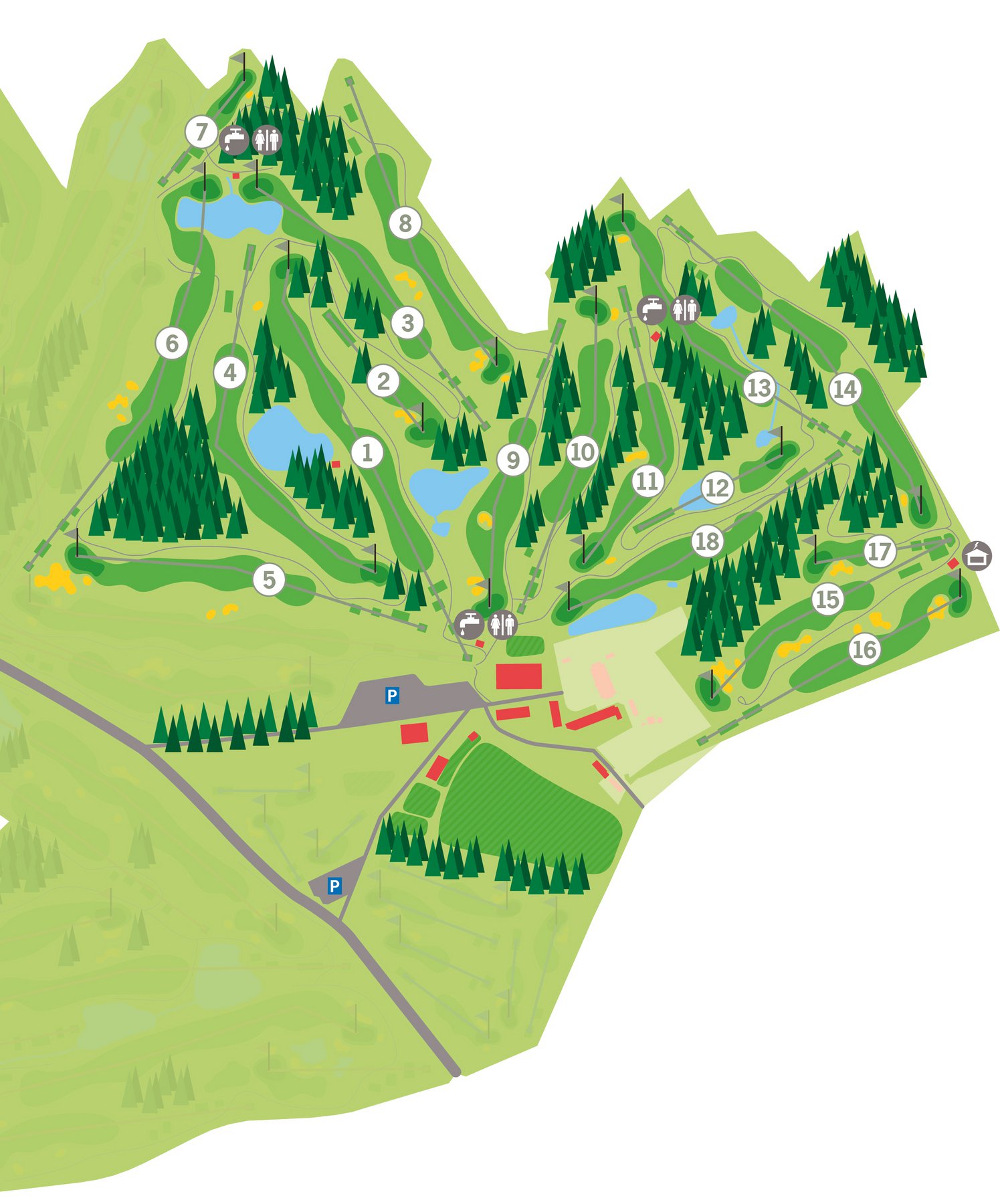 Tree Garden Course
The internationally renowned golf course architect, Kurt Rossknecht, has skillfully incorporated the fairways into the surrounding woods, ensuring stunning views in every direction on the 18-hole par 72 championship course.

Stretching a total of 6'093 meters with a continuous golf cart path, this course is ideal for a quick round of 9 or 18 holes after work – it's up to you.
JUNIOREN HERBST CAMP 2021
Das Junioren Herbst Camp gibt Kindern und Jugendlichen vom 11. bis 13. Oktober 2021 die Möglichkeit, während drei Tagen intensiv an ihren golferischen Fähigkeiten zu feilen.

JETZT ANMELDEN!