Course Layout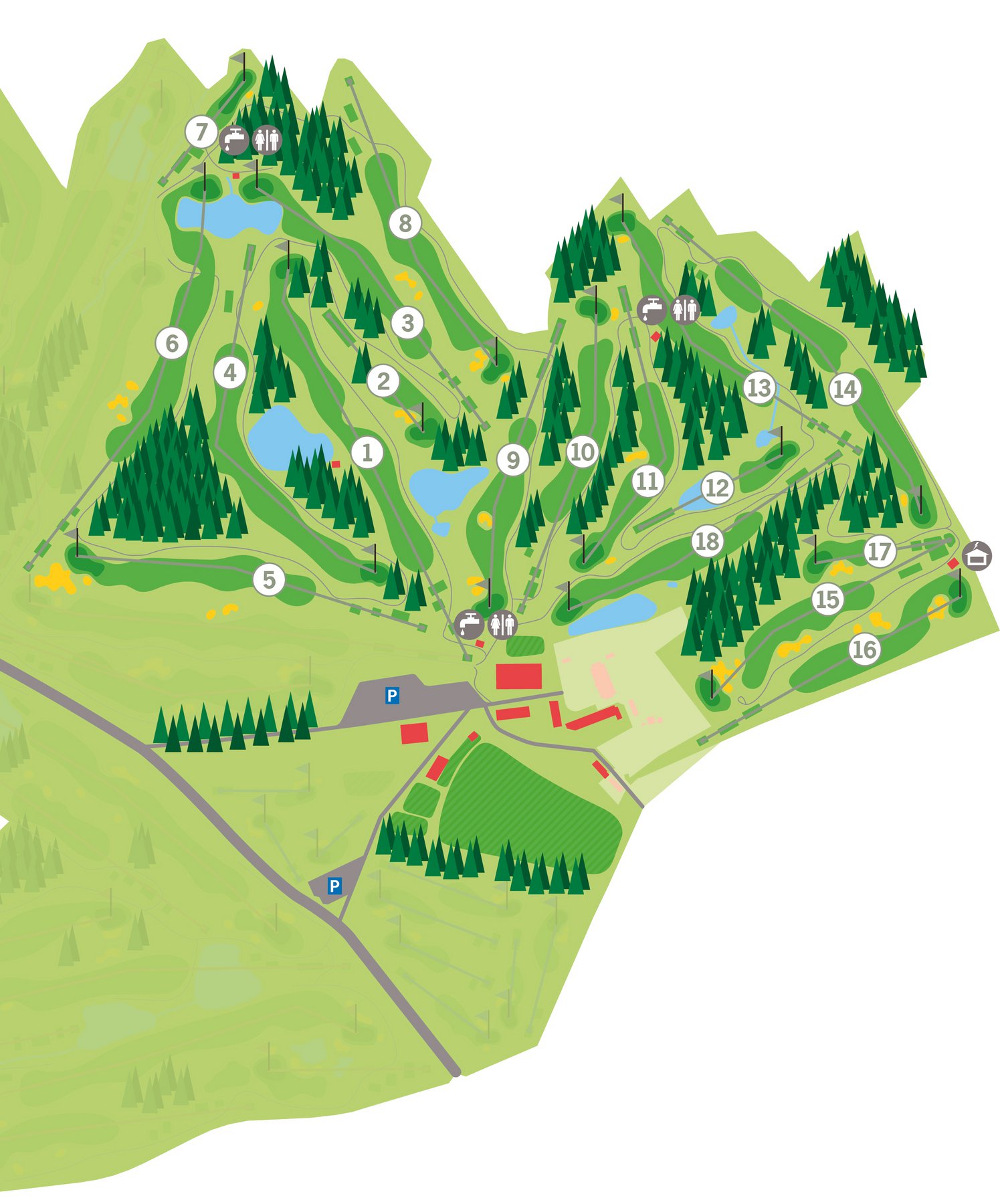 Tree Garden Course
The internationally renowned golf course architect, Kurt Rossknecht, has skillfully incorporated the fairways into the surrounding woods, ensuring stunning views in every direction on the 18-hole par 72 championship course.

Stretching a total of 6'093 meters with a continuous golf cart path, this course is ideal for a quick round of 9 or 18 holes after work – it's up to you.
Midseason Special
Stellen Sie sich mit dem Golf Academy Unlimited Angebot Ihr persönliches Trainingsprogramm zusammen und profitieren Sie vom unschlagbaren Midseason Special.


