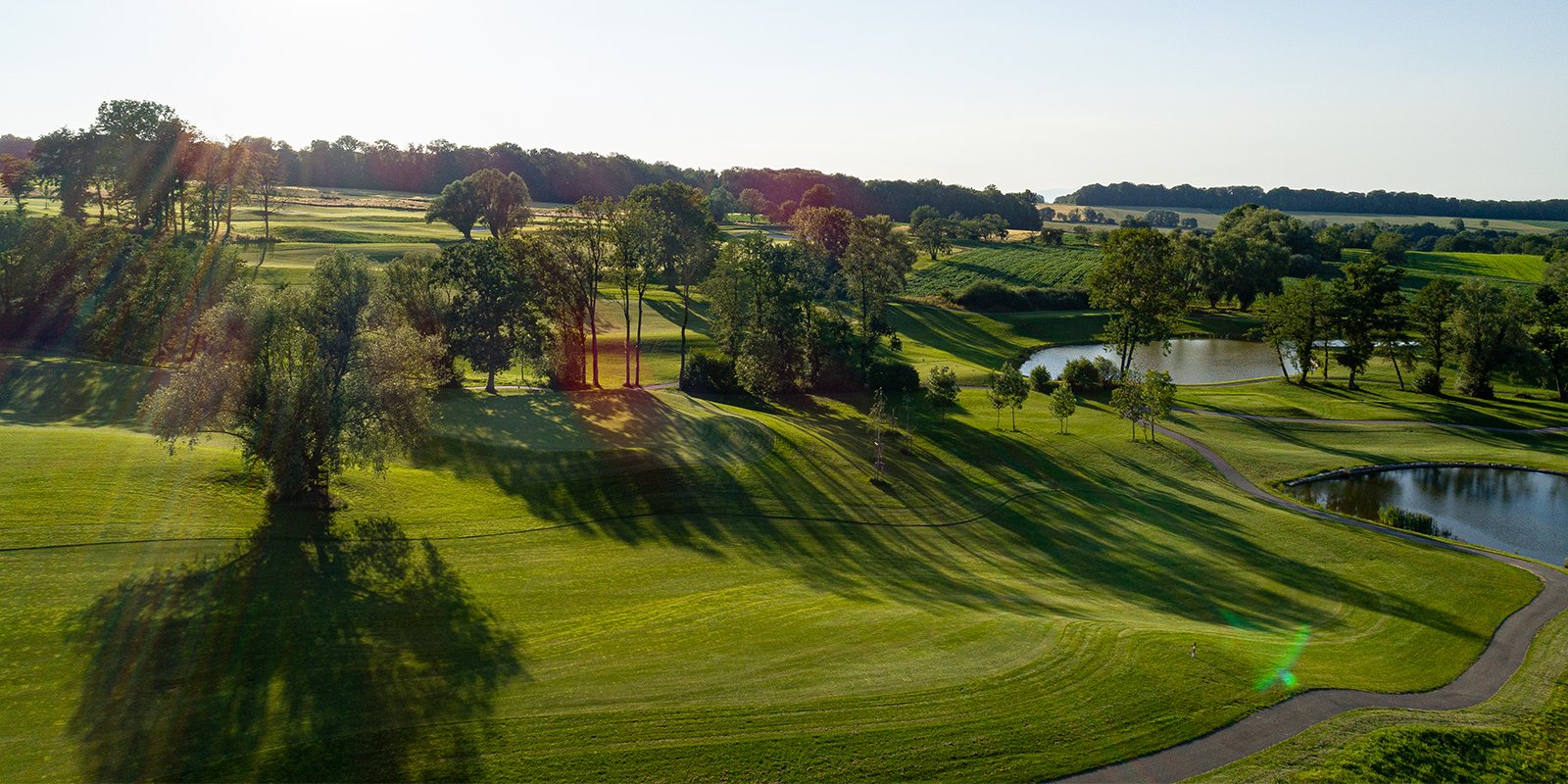 Fruit Garden
Measuring 6,796 meters from its longest tees, this 18-hole par 72 championship course shows its tournament class. Thanks to 5 strongly staggered tee boxes, the course also offers recreational golfers the chance to enjoy a relaxed round from the front tees.
Fruit Garden
Every hole has its own unmistakable character and associated strategy. The large, decisive water hazards and bunkers guarantee an exciting round of golf in the former fruit garden of the Cistercian monks who built the monastery in the 12th century.
Read more 
Tree Garden
The internationally renowned golf course architect, Kurt Rossknecht, has skillfully incorporated the fairways into the surrounding woods, ensuring stunning views in every direction on the 18-hole par 72 championship course.
Tree Garden
Stretching a total of 6,093 meters with a continuous golf cart path, this course is ideal for a quick round of 9 or 18 holes after work – it's up to you.
Read more 
9 Hole
Executive Course
Add the finishing touch to your short game on the 9-hole par 27 executive course.
9 Hole
Executive Course
The executive course will also set new standards in the Basel region as an important training ground for the Golf Academy at Golf Saint Apollinaire and also for training children and juniors.
Read more 
Practice
areas
Take advantage of state-of-the-art practice areas to improve your golfing skills and develop an excellent drive.
Practice
areas
You can perfect your golfing technique at the Driving Range or on the two putting greens and the pitching greens or get into the swing of things before playing a good round of golf.
Junioren Herbst Camp
Junioren aufgepasst!
Vom Mittwoch, 11. Oktober bis Freitag, 13. Oktober 2023 findet das beliebte Herbst Camp auf Golf Saint Apollinaire statt. Lehrreiche Golfstunden und Spass sind garantiert.


