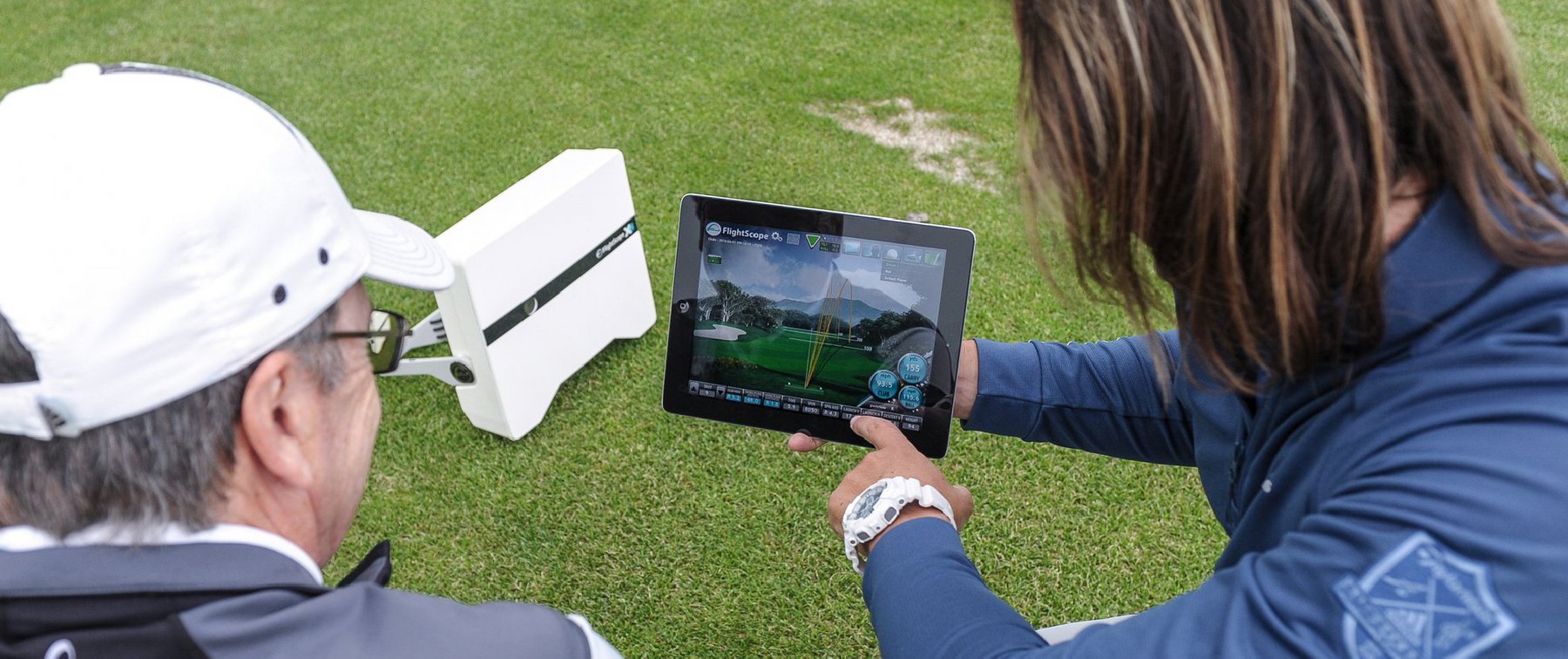 Private
Lessons
Individual Training
Are you interested in personal training with specific lessons tailored to your needs and which takes your time constraints into account? We are happy to advise you and design a personalized training program which will help you to reach your goals with ease.
PGA Professional (lesson price)
| | |
| --- | --- |
| 1 person | EUR 95.00 |
| 2 people | EUR 60.00 per person |
| 3 people | EUR 50.00 per person |
Cutting-edge resources
The FlightScope golf radar system, BodiTrak and the video analysis tools are included in the price. Calling on cutting-edge radar technology, FlightScope calculates a range of precise data including swing direction, club head speed, ball speed, length of flight and drive angle. FlightScope makes it possible to take high-precision measurements of a wide range of parameters such as shaft length, lie angle, shaft flex, shaft type, grip and loft. Based on the data ascertained together with comparative values, your clubs are adjusted to suit your game perfectly, thereby increasing your precision when playing.
Einstieg in den Golfsport
Mit dem Compact Kurs Plus erhalten Sie während einer Woche, unter der Anleitung unserer qualifizierten Golf Professionals, eine umfassende Golf Ausbildung!


