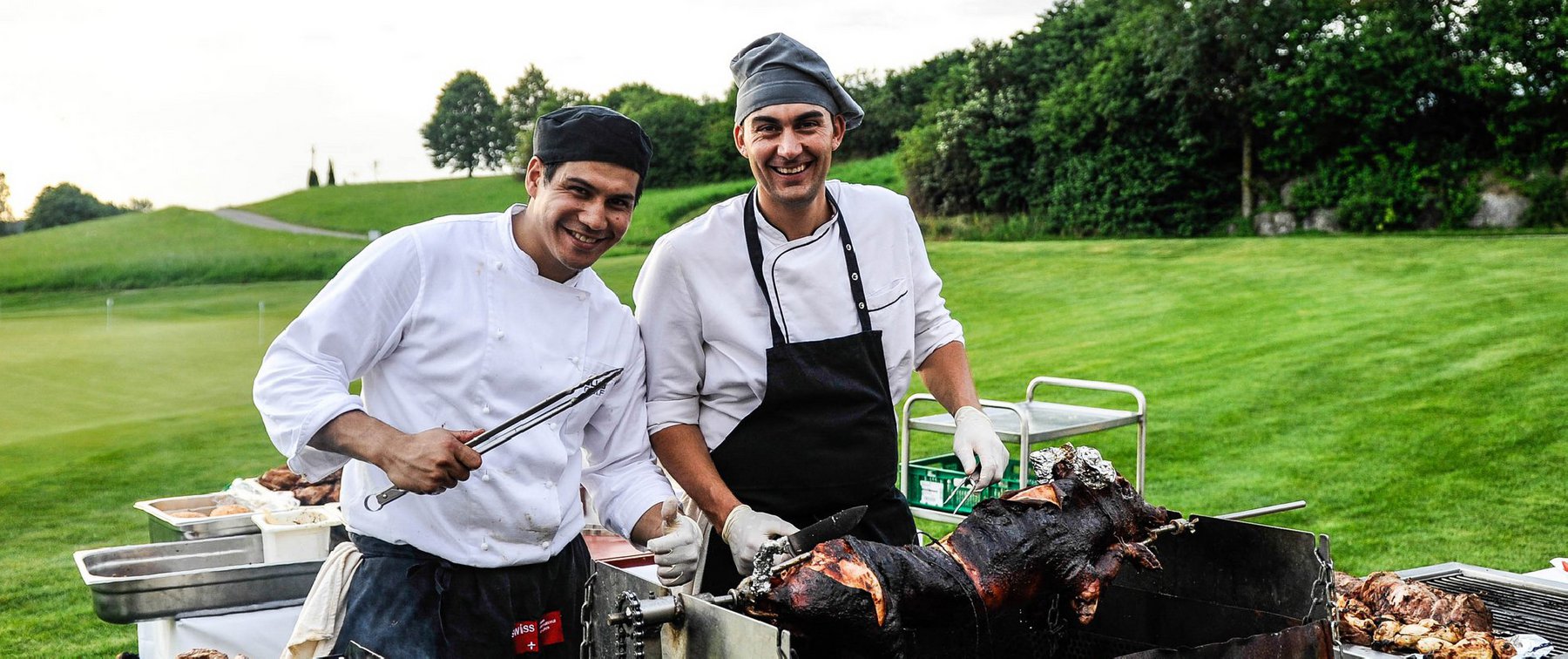 CLUBGOLF
as an employer
ClubGolf operates the Golf Sempach, Golf Kyburg and Golf Saint Apollinaire resorts. As part of the Leading Golf Courses network, the five 18-hole championship courses meet international quality requirements.

We employ about 150 people in the fields of golf, the Golf Shop, the Golf Academy, dining and greenkeeping. The award-winning golf resorts boast some 4,000 members and welcome numerous day guests, wedding parties and corporate events.
If you have a good understanding of quality and are willing to contribute to the spirit and philosophy of the company through your commitment, then you are what we are looking for. We offer an attractive place of work surrounded by beautiful scenery.

We are pleased to receive your application in digital form.

Your contact partner
Christine Baldinger
Tel. +41 41 925 24 24
talents (at) clubgolf.ch
Vacancies
12. May 2021
Für unsere Golf Academy suchen wir für die Saison 2021 Verstärkung für unser Team auf Golf Saint Apollinaire.
12. May 2021
Pour soutenir notre équipe, nous recherchons un Jardinier de Golf / Greenkeeper / Paysagiste (H/F) pour la saison 2021.
12. May 2021
Pour soutenir notre équipe, nous recherchons un ou une Cuisinier / Cuisinière pour la mi-mai 2021.